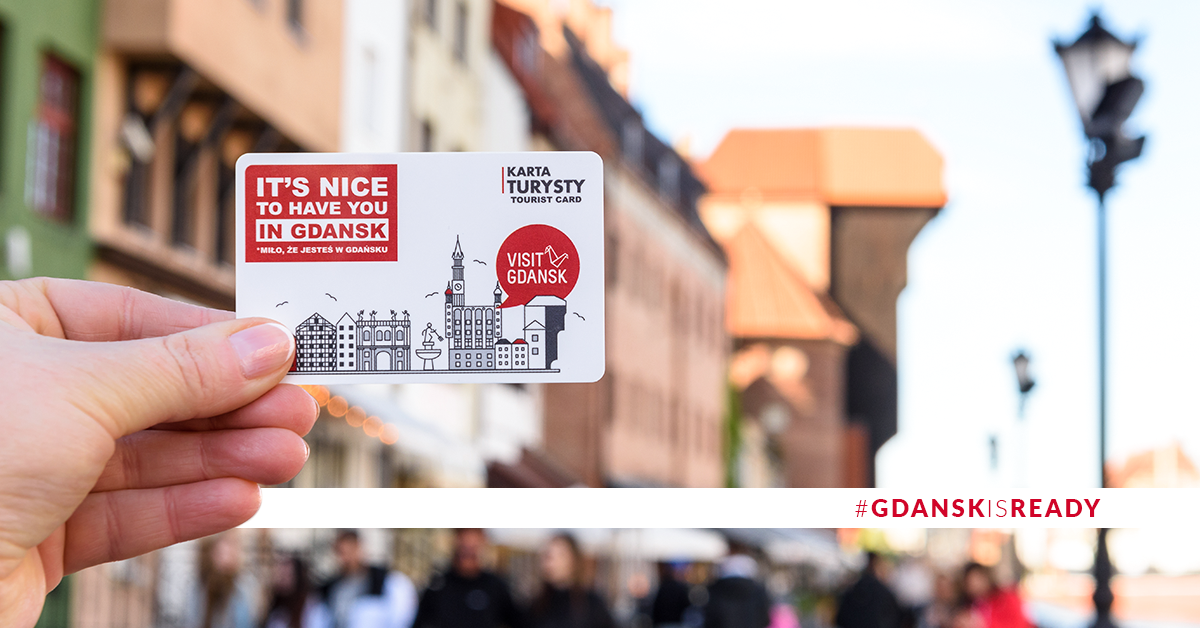 Gdansk Tourist Card gets even better!
Just as before, Tourist Card might be obtained in packages: Sightseeing, Family & Fun, Transportation "Tricity". What's important – from the 1st of July a new package – "Transportation Gdansk" will appear. Cheaper than "Tricity", it will allow free public transportation in Gdansk.
The time packages remain with old, good: 24 h / 48 h / 72 h.
Together, the Card will allow a free entry to 22 attractions and for discounts with already 30 partners.
That's where we should mention new discount partners of the Card:
National Maritime Museum – Maritime Culture Centre
Kids' playground in Forum Gdansk (shopping mall)
Wineshop Mercure Gdansk Old Town
Winestone Mercure Gdansk Old Town Restaurant
Ibis Old Town Restaurant
ATTENTION!
From 1st to 15th of June a Tourist Card with Sightseeing or Family & Fun package is being sold at a discounted rate. That includes all time variants and means that the Card will be sold at a normal discount price instead of a regular one.
2 visual patterns are available: standard ("It's nice to have in Gdansk") and a limited UEFA Europa League Final. We attach a map, with all partners listed and a practical pocket, to every Card.
Every package can be also loaded with a Fast Track and/or Executive Lounge service at Gdansk's Airport (10% discount).
Fell free to visit our website where all the details, updates, attractions availability and current news can be found: https://kartaturysty.visitgdansk.com/home.qbpage?setLanguage=en
The Tourist card can be purchased at all Tourist Information points, at Pomeranian Tourist information Centre and in chosen partner hotels (Hotel Number One, Hotel Sadova, Hotel Grano Gdansk, Hampton by Hilton Gdansk Old Town, Mercure Gdansk Old Town, Hotel Almond Gdansk). You can also order the Card on-line and have it delivered to your home.
Try the Card – save time and money!