---
Olivia Star- Restauracja Vidokówka
---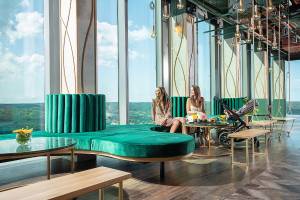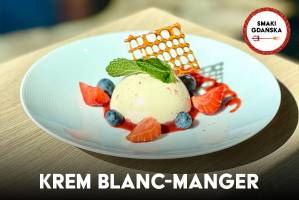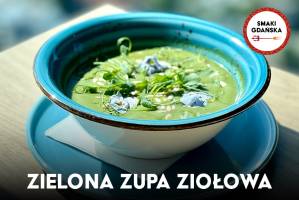 Description
The observation deck on the 32nd floor of Olivia Star is an open lookout space, from where you can admire the panoramic view of the entire Tri-City. In addition to an unforgettable view, visitors can count on an attractive culinary offer, chamber concerts and other cultural attractions.
ATTENTION! : DUE TO LIMEITED NUMBER OF TABLES PRIOR PHONE RESERVATION IS REQUIRED!
For the owners of Tastes of Gdańsk Package restaurant prepared special set of dishes inspired by XIX century Gdansk's cuisine.
Set menu "
Tastes of Gdansk
" includes:
-Green Herb Soup
-Baked ham with horseradish puree, spicy sauce and seasonal vegetables
-Blanc manger cream with almonds , strawberry sauce and seasonal fruits
ATTENTION!
Due to the limited number of tables, an earlier telephone reservation is necessary!
The Tastes of Gdańsk package in the Vidokówka Restaurant can be used during the opening hours of the premises:
Monday-Thursday 12:00-22:00
Friday 12:00-23:00
Saturday 11:00-23:00
Sunday 11:00-20:00
---
Terms and conditions
To use discount or set menu Tastes of Gdańsk:
1. Make a phone reservation and Inform the staff that You have Tourist Card with active Tastes of Gdansk Package
2. Visit the restaurant and inform staff about Your reservation; provide the Card to be read by staff
3. Your Card will be verified using mobile device
4. After positive verification You will receive discount or set menu "Tastes of Gdańsk" free of charge