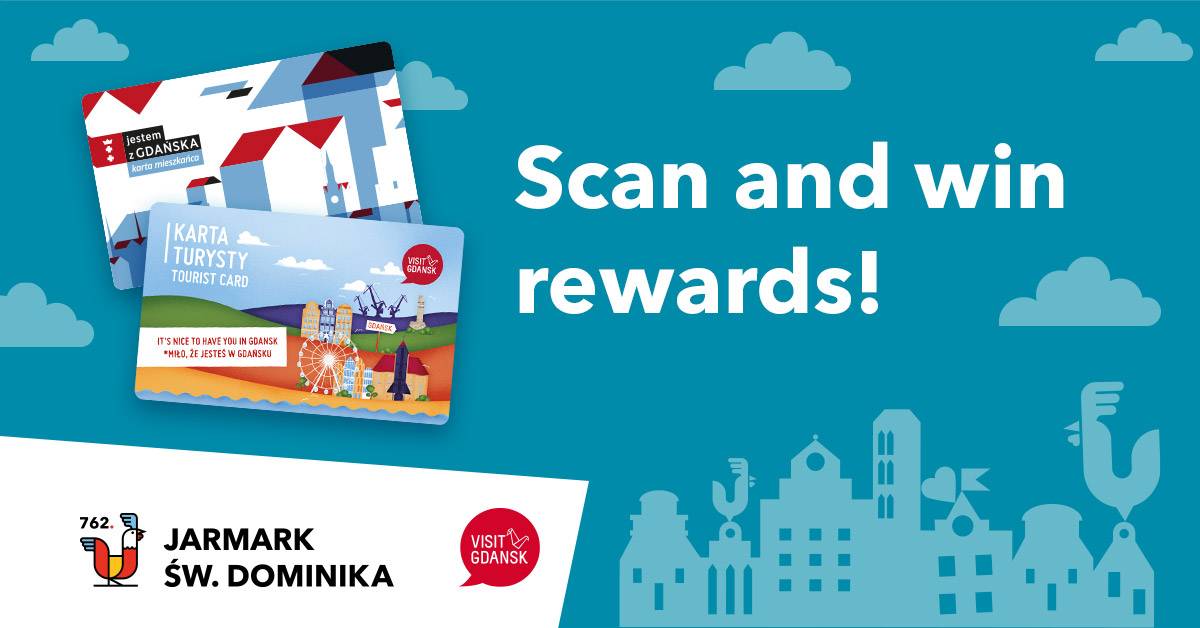 Tourist Card point contest at St. Dominic's Fair!
Tourist Card Points Contest is back!
One of the most important events in the Gdańsk event calendar is ahead of us - St. Dominic's Fair! During this event, each user with an active Tourist Card will have the opportunity to collect Dominican points and then exchange them for prizes.
There are, among others, to win various gadgets with Gdańsk motives from the latest summer collection. Not all prizes will be available all the time, so it is worth booking the set you want as soon as possible!
How to start having fun?
It is very easy! To take part in the competition, tourists need the Tourist Card and the Gdańsk Tourist Card application, available free of charge on Android and iOS systems - more information can be found at www.kartaturysty.visitgdansk.com. The application will allow you to scan QR codes, which will be placed in various places throughout the Fair. Every day you will be able to scan 10 codes and thus earn 10 Dominican points.
Reservation of rewards
Tourists who use the Tourist Card will book their prizes via mobile app or website kartaturysty.visitgdansk.com . All prizes can be collected at the Gdańsk Tourist Organization point (Visit Gdansk House) on the Świętopełka Square from 12:00 to 18:00.
The game will last three weeks, from July 25th to August 12th, 2022.
Detailed information, including the competition rules, is available here.